On Wednesday & Thursday, Oct. 19-20, the 8th grade class will be taking the PreACT. We hope this will assist our students with taking the ACT in the future by exposing them to the test and testing format. We also hope this will assist with their state testing, too. Please ensure your student is well rested, has their Chromebook fully charged, & is at school if healthy and able. Thank you all for your assistance with this.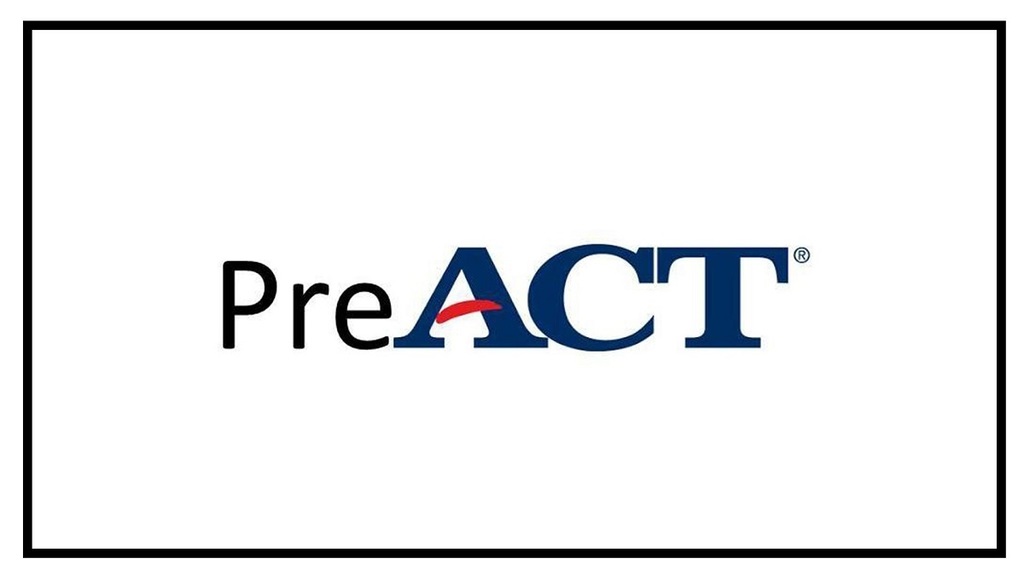 FAFSA Information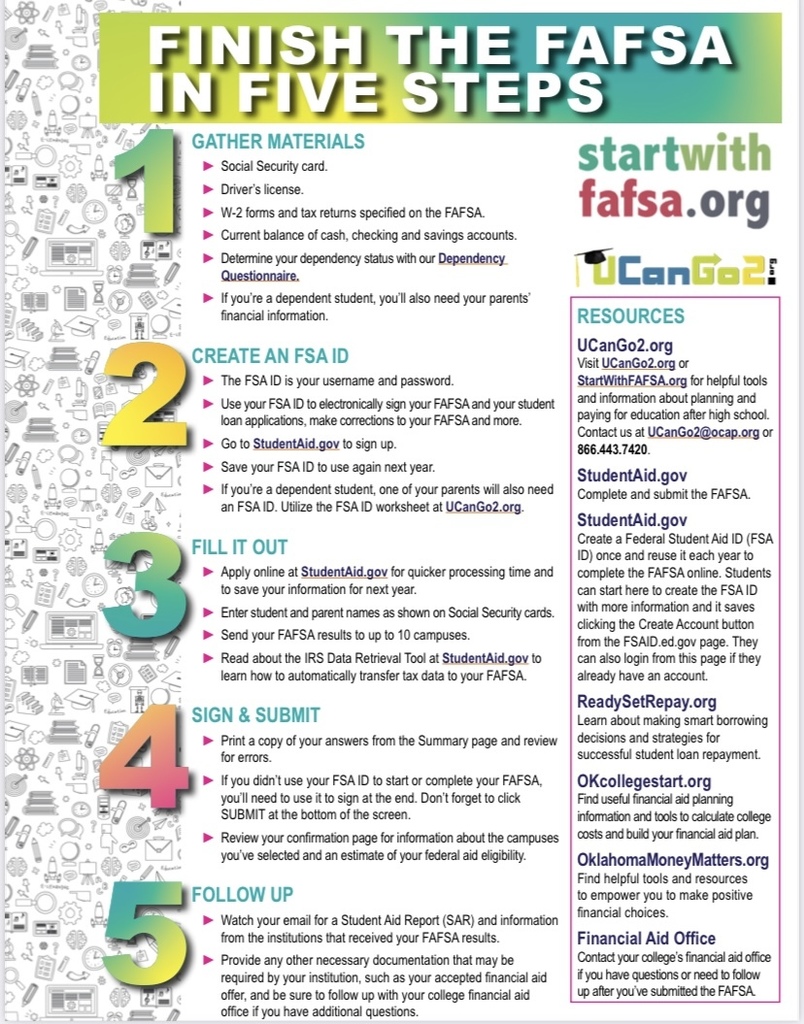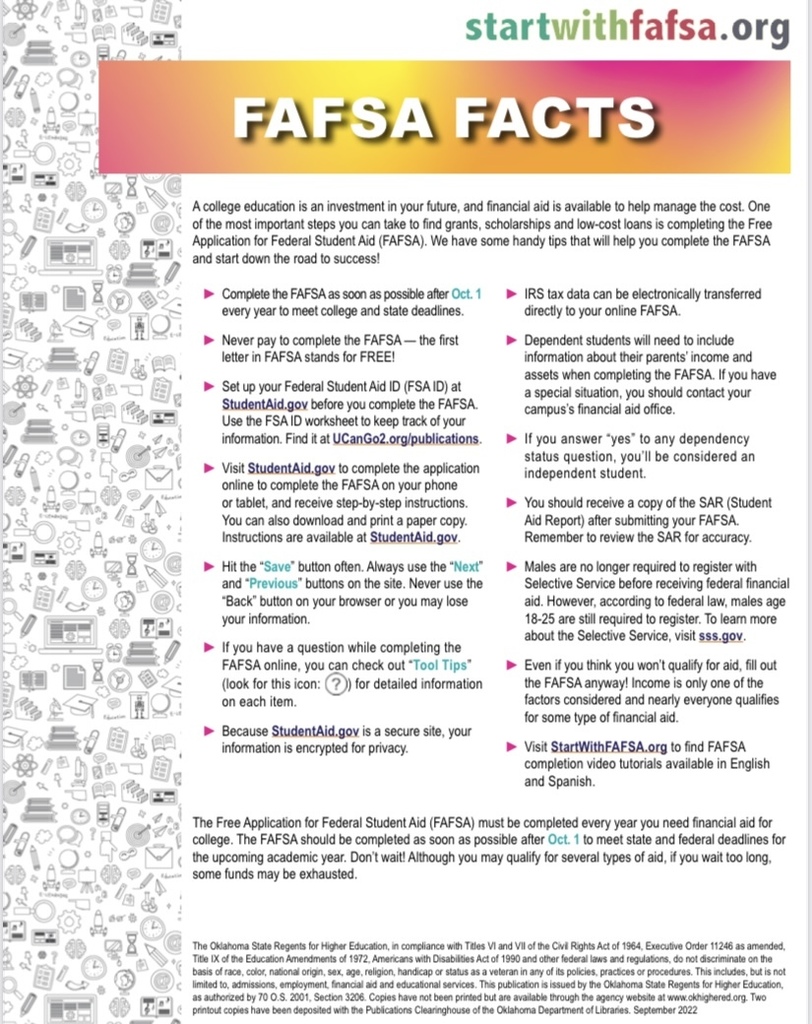 Parents / Guardians, We have our new phone system switched over and running. Anytime something new is implemented there is always a learning curve. Please be patient with us over the next few weeks as we navigate through and learn this new system. This much needed upgrade gives all of our office personnel access to phones and voicemail again. We were down to one working phone in the high school office and over half of the staff's phones that did work, including mine, was not able to retrieve voicemail. I know this has been frustrating for you, and I thank you for your patience and understanding. There is now one number that you need to know to get through to the school regardless of the building you are trying to reach. That number is 580-933-7232. Now that the framework is complete, we will continue to add more devices across our campus to allow for better and increased communication.

Parents / Guardians, Next Wednesday Oct. 12th, 2022, Valliant school will be dismissing early. Buses will depart school at 12:00 PM. All students will have an opportunity to eat before dismissed. The menu has been changed to hamburgers for that day. Car riders will be dismissed at 11:50. There will be no school on the 13th and 14th for fall break.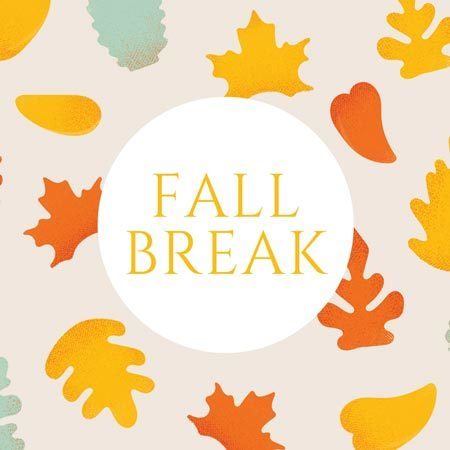 Southern Nazarene University scholarships available. Deadline to apply is 11:59 pm on November 4, 2022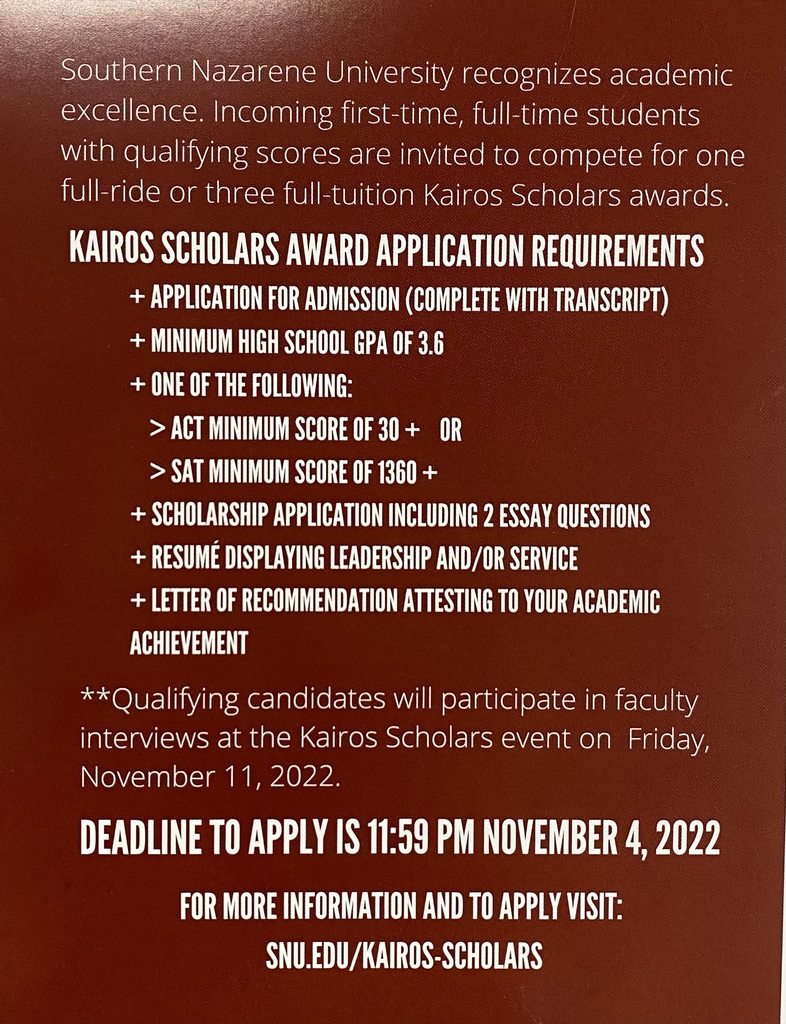 OSU Institutue of Technology - Women in Industry Event For all 9th-12th Graders wanting to learn about energy careers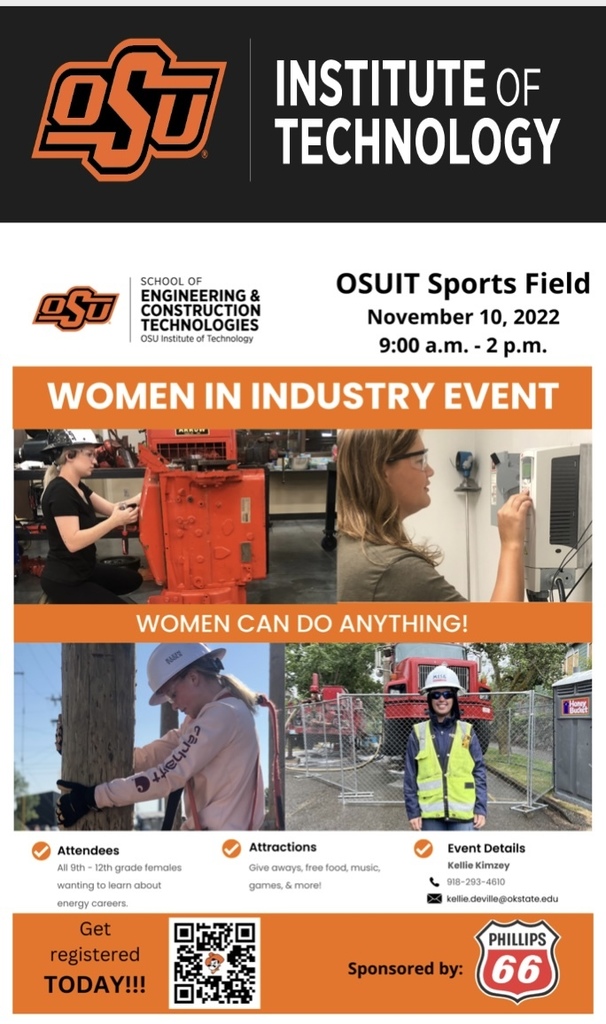 Seniors had a successful trip to Idabel KTC for the College Fair! They met with lots of colleges and were even able to apply to a few.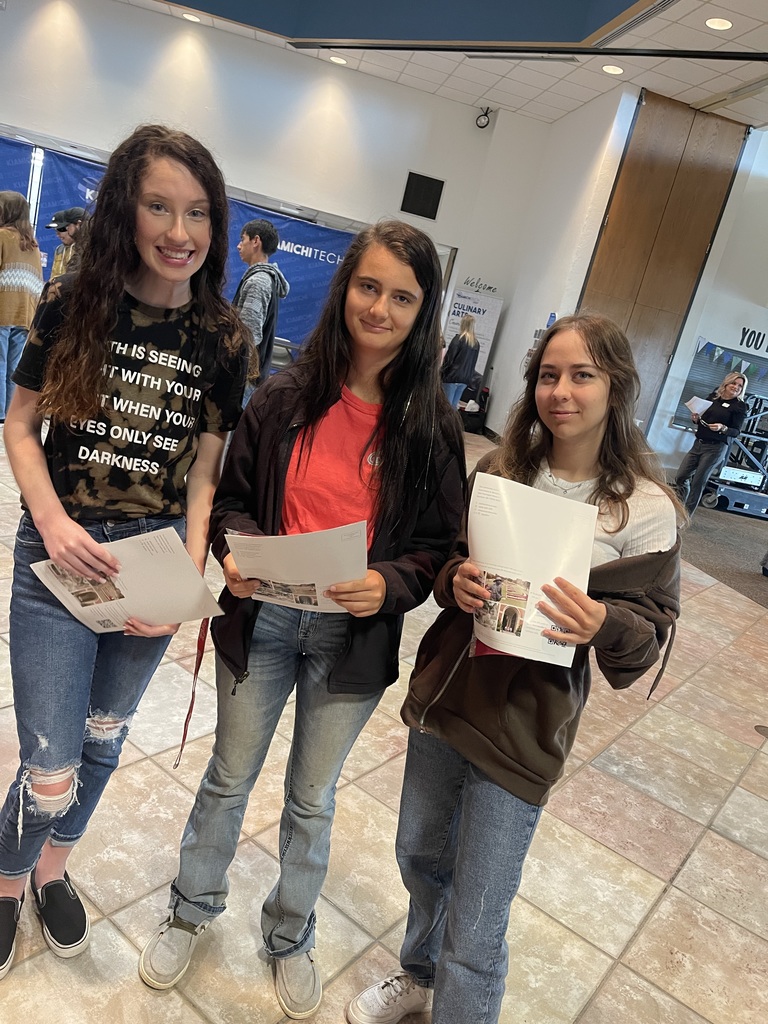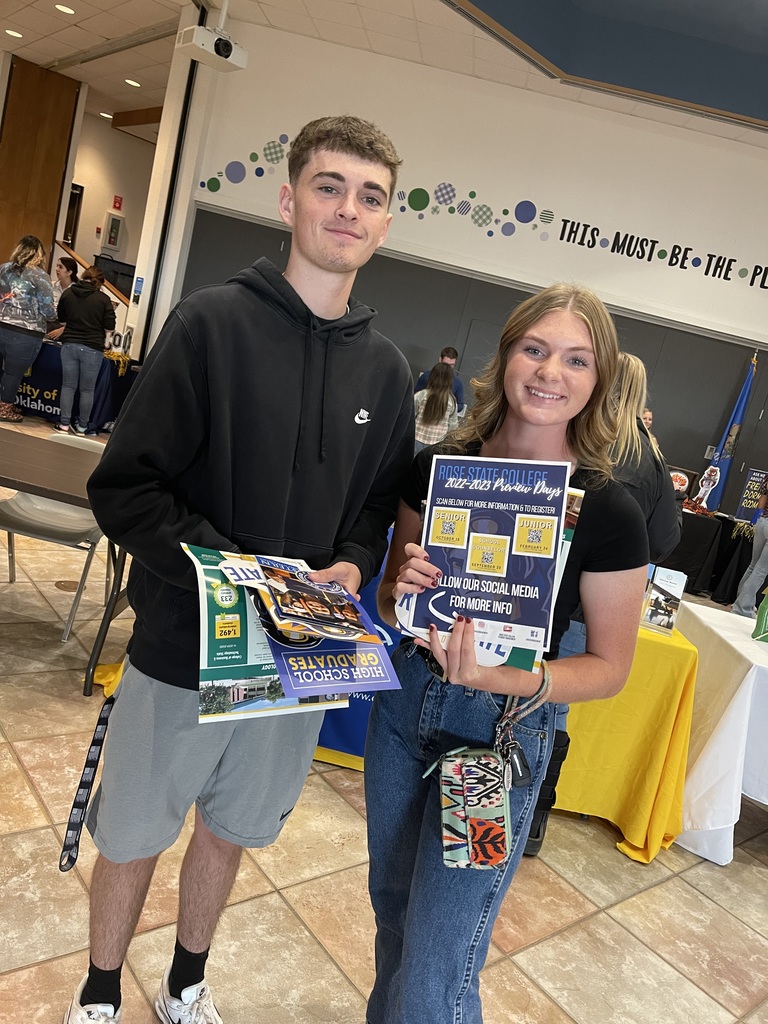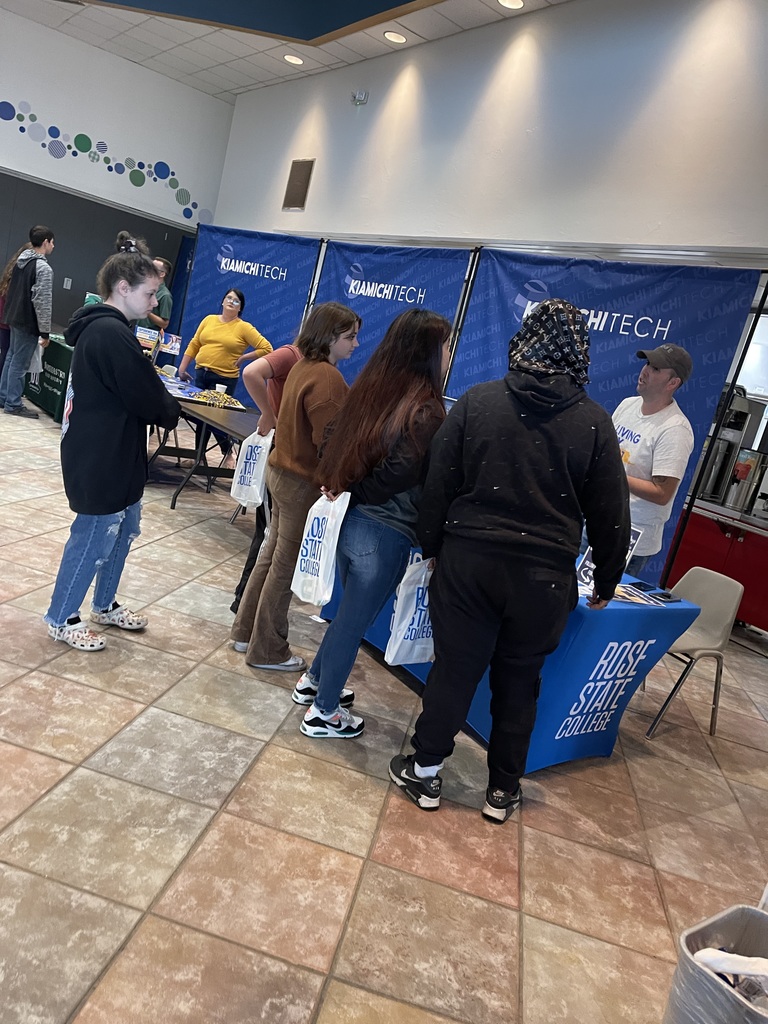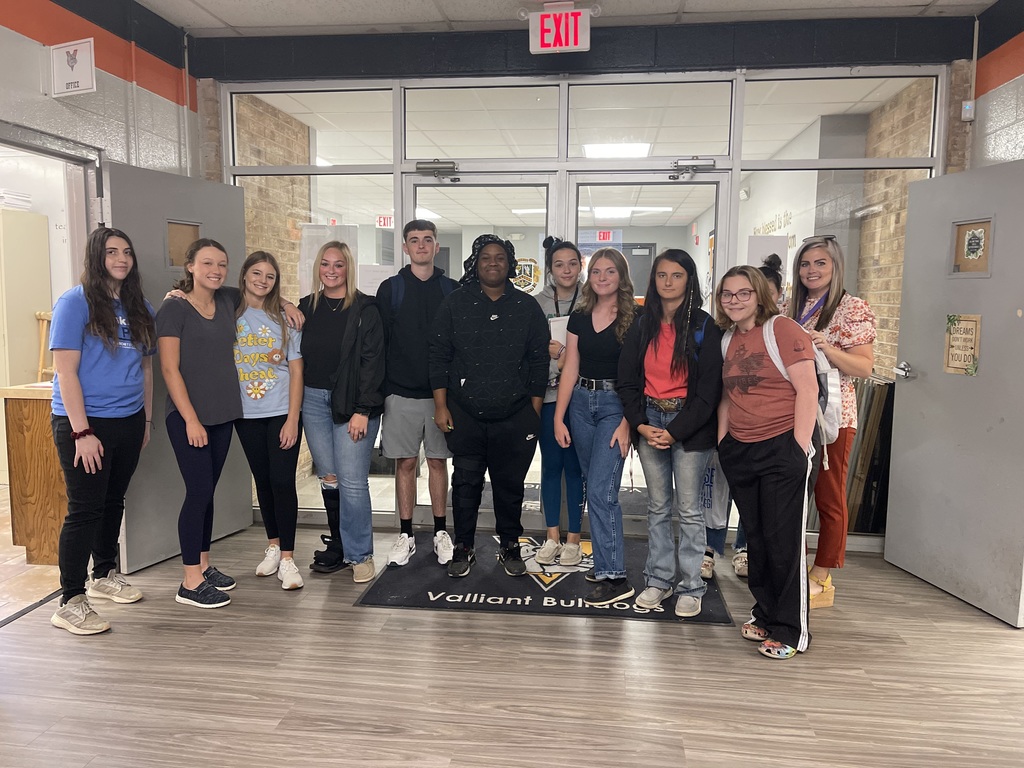 Tomorrow Seniors will be going to the College Fair at Idabel KTC, the bus will leave at 8:15 (all students attending will ride the bus) and you must be registered before hand in order to go. If you have questions or want to ensure that you are registered, please contact Mrs. Hardemon.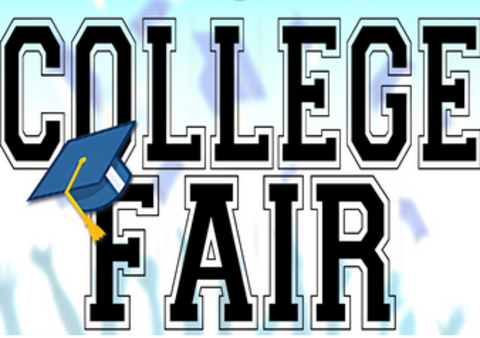 Do not forget that there will be no school on Friday, September 30. Valliant Public Schools will be having Parent/Teacher Conferences this day from 8am - 2pm in each respective building. Classes will not be in session this day. We hope to see you there.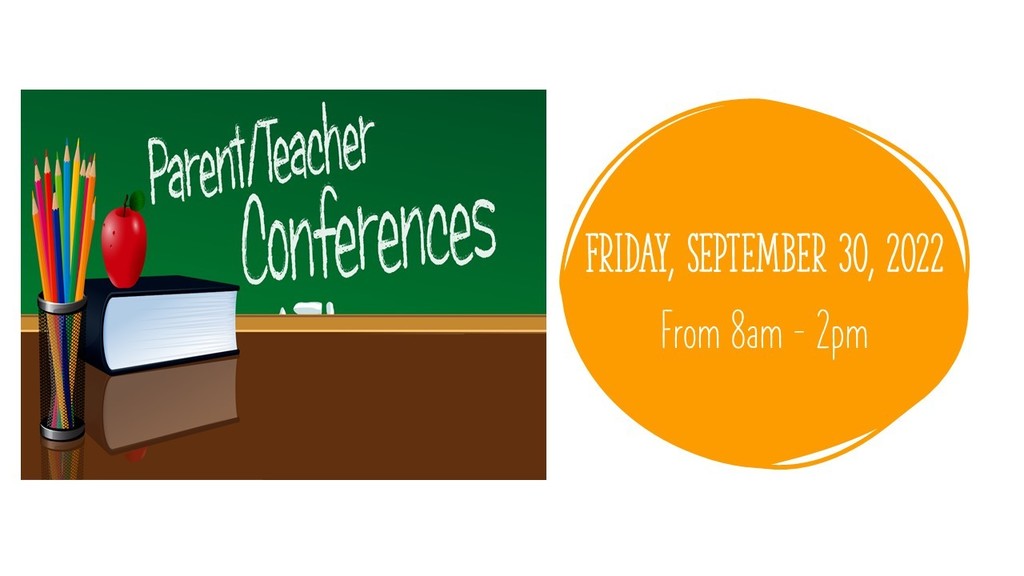 Please visit collegeboard.org for updated scholarship opportunities, college information, and more! College Board will filter scholarships based on your specific want/need. Contact Mrs. Hardemon if you have questions or need assistance. Visit the link below to go directly to the scholarship webpage.
https://prod.idp.collegeboard.org/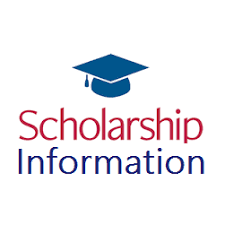 A big thank you to First State Bank in Valliant for hosting Coach Carlisle's Economic's class for a seminar on financing and banking. Thank you Kelly Thompson, Katie White, Hank Thompson and Brenda Thompson for your time and dedication to our students.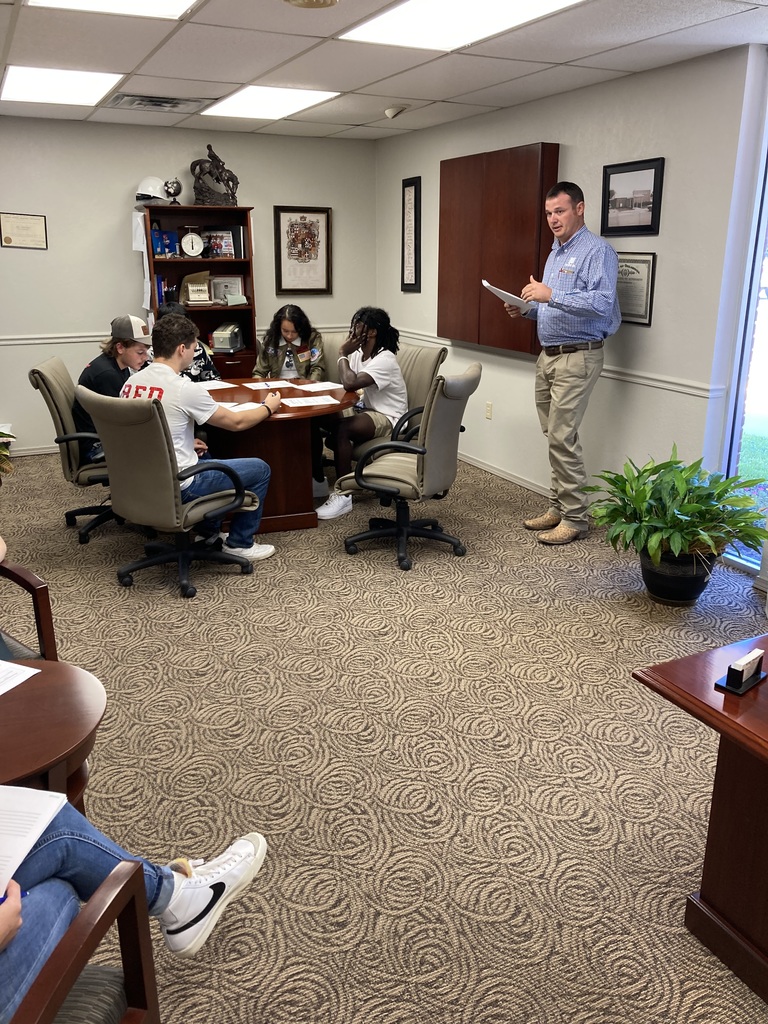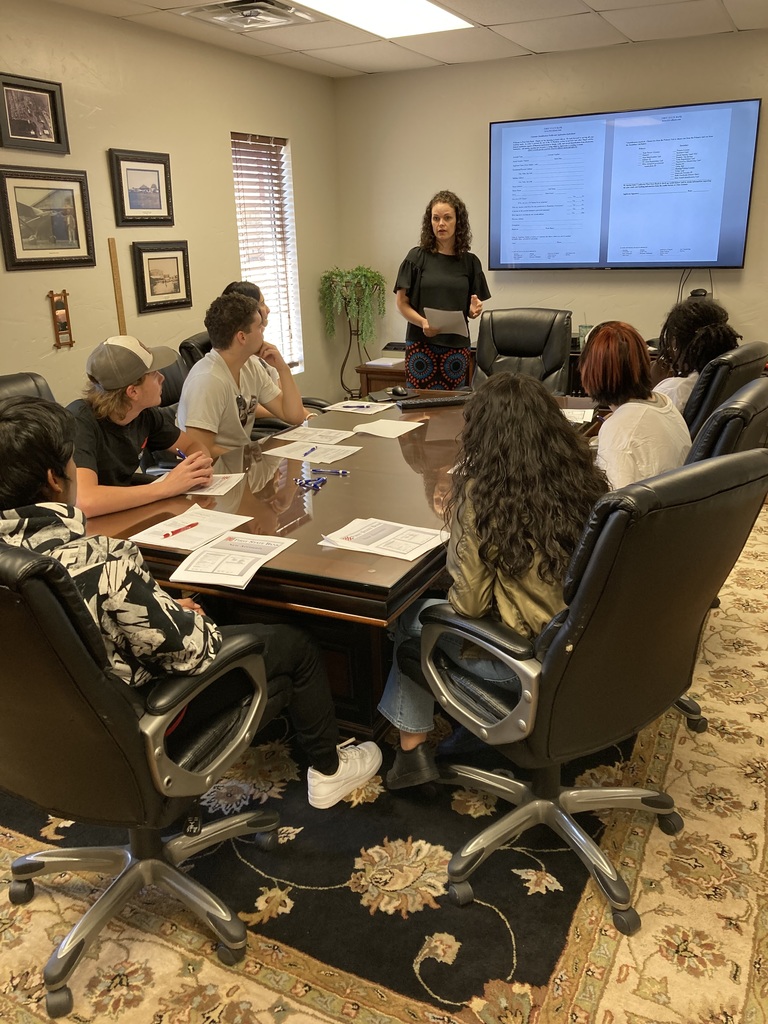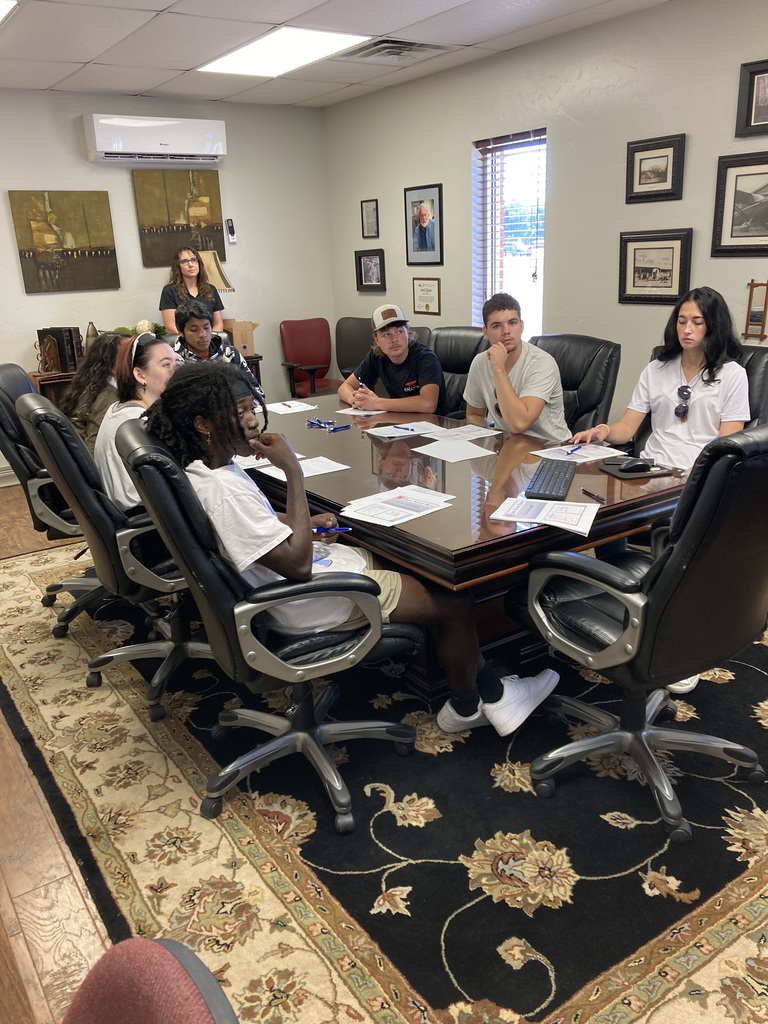 Homecoming is this Friday! Pep Rally begins at 10:00 am - Football Field Parade will begin at 1:30 Tailgate Party will start at 4:00 pm (Free food and games for all) Walkdown of Players, Cheerleaders and Band - 4:30 Homecoming Court - 6:15 Kickoff - 7:00 All children wearing orange and black will get FREE admission to the game with a paid guardian.
OSU Campus Tour Dates If you are interested in any of these dates, or if you want more information please contact Mrs. Hardemon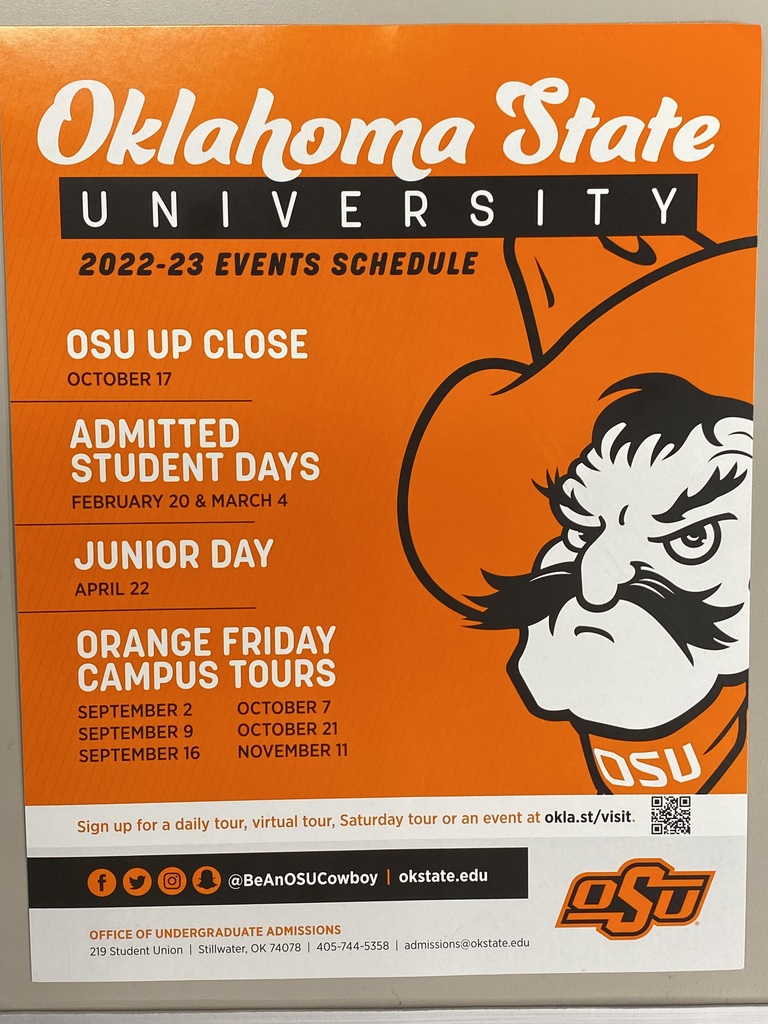 OU Campus Tour Dates If you are interested in any of these dates, or if you want more information please contact Mrs. Hardemon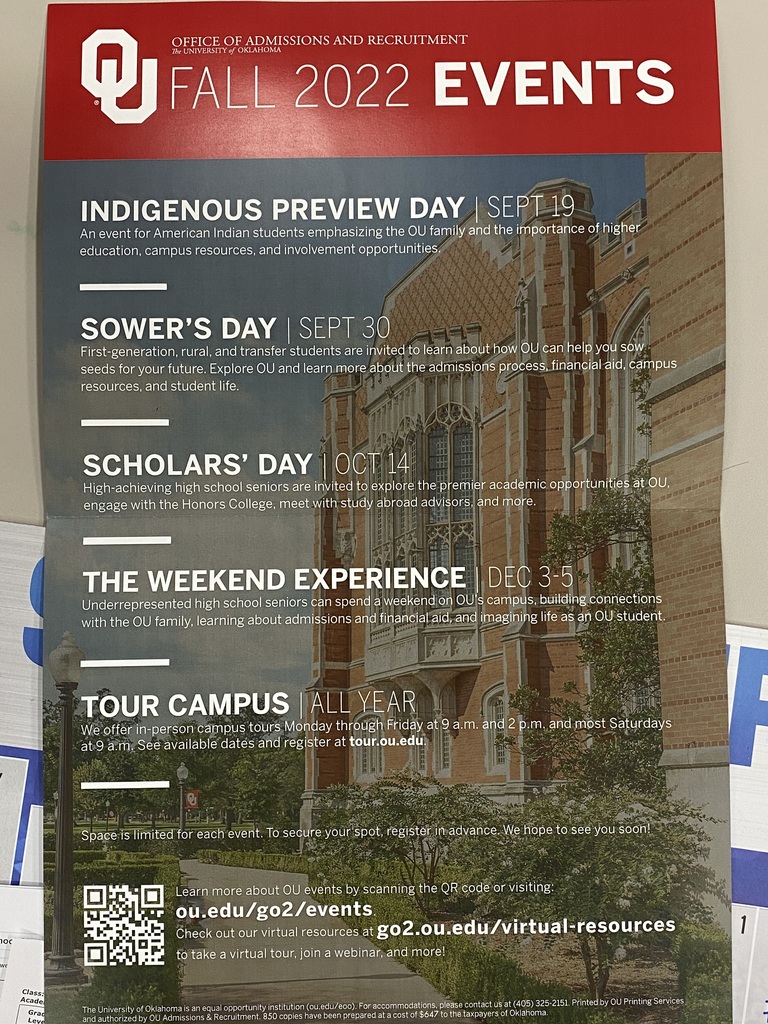 Oklahoma's Promise Information: Students Grades: 8th, 9th, 10th or 11th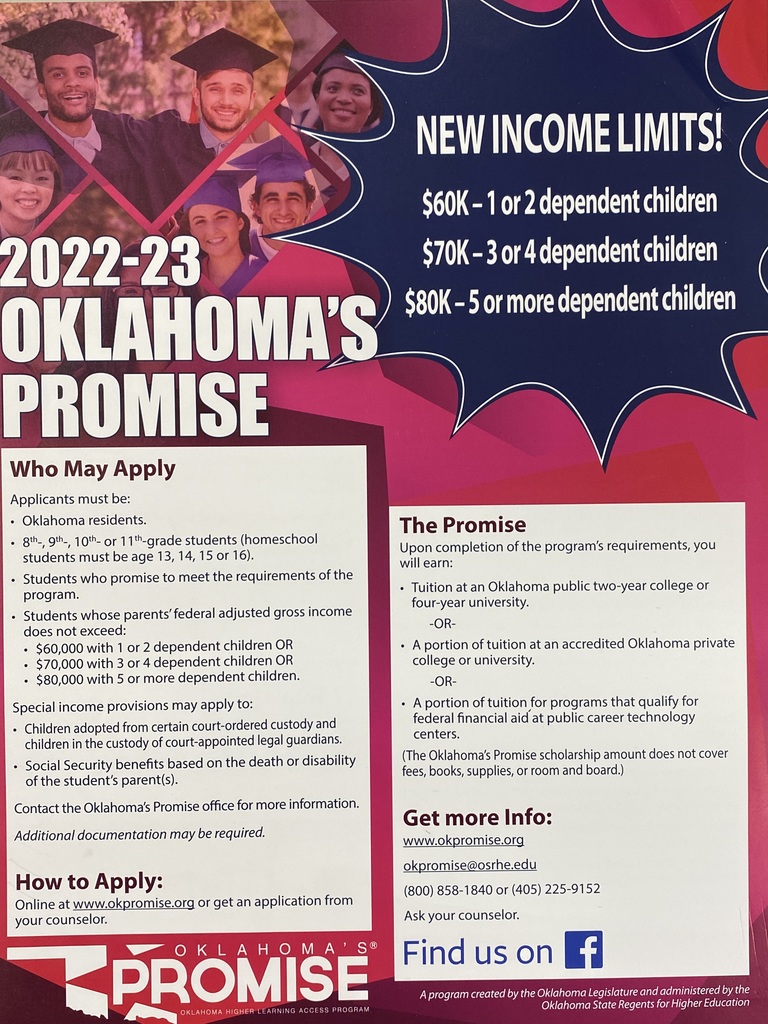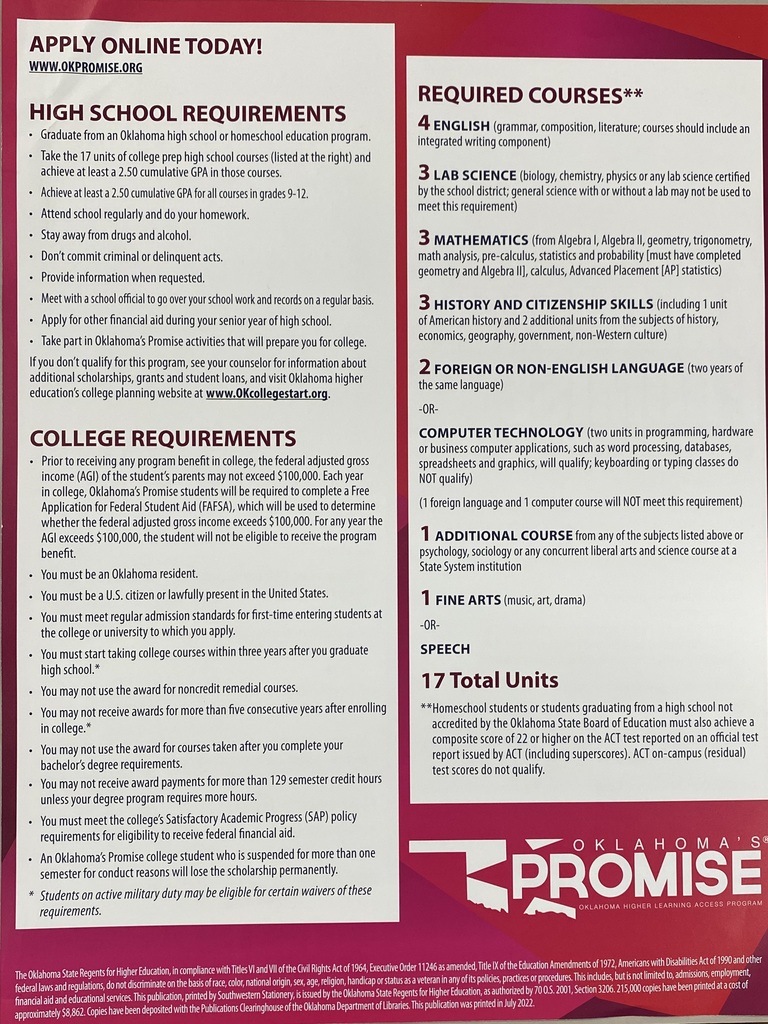 The annual JOM/Title VI meeting will be held Monday, September 19th, 2022 at 6:30 p.m. in the Valliant Cafeteria to review and update by-laws, set calendar for upcoming school year and election of new officers. All JOM students and parents/guardians are encouraged to attend. For more information contact Linda Coffman at #580-933-7232 or
lcoffman@vpsd.org

Paint the town "Orange and Black" has officially begun! Thank you to Kimberly Chavez and her wonderful students! Contact Mrs. Chavez at
khobbs@vpsd.org
if you would like her art classes to paint your windows.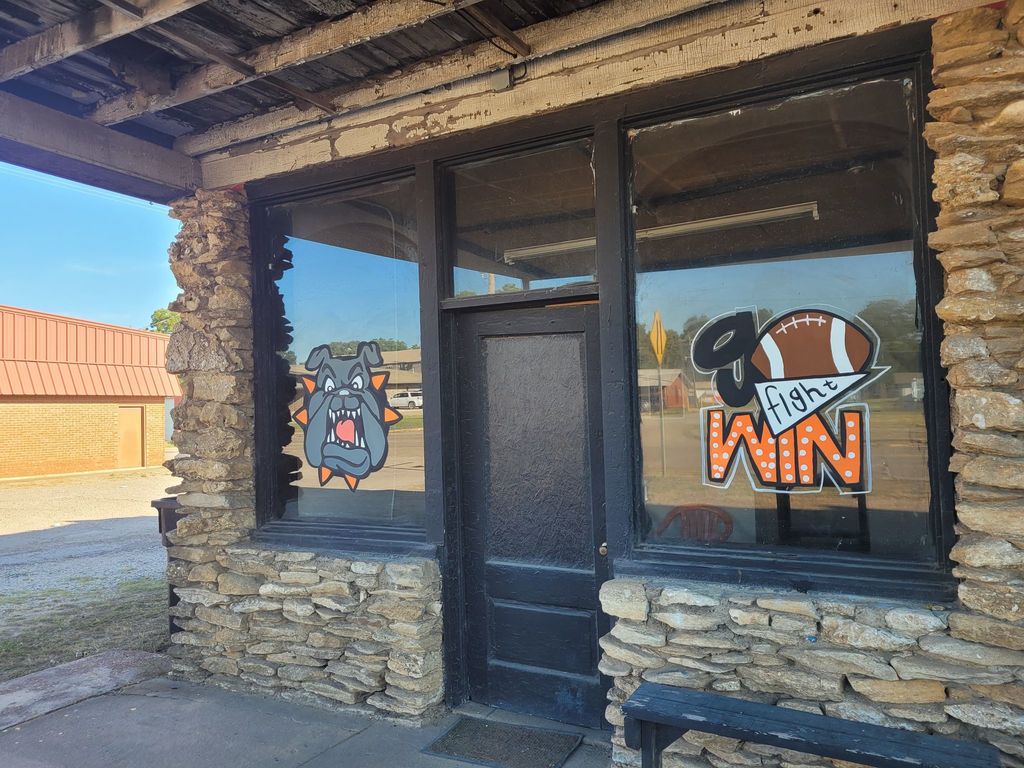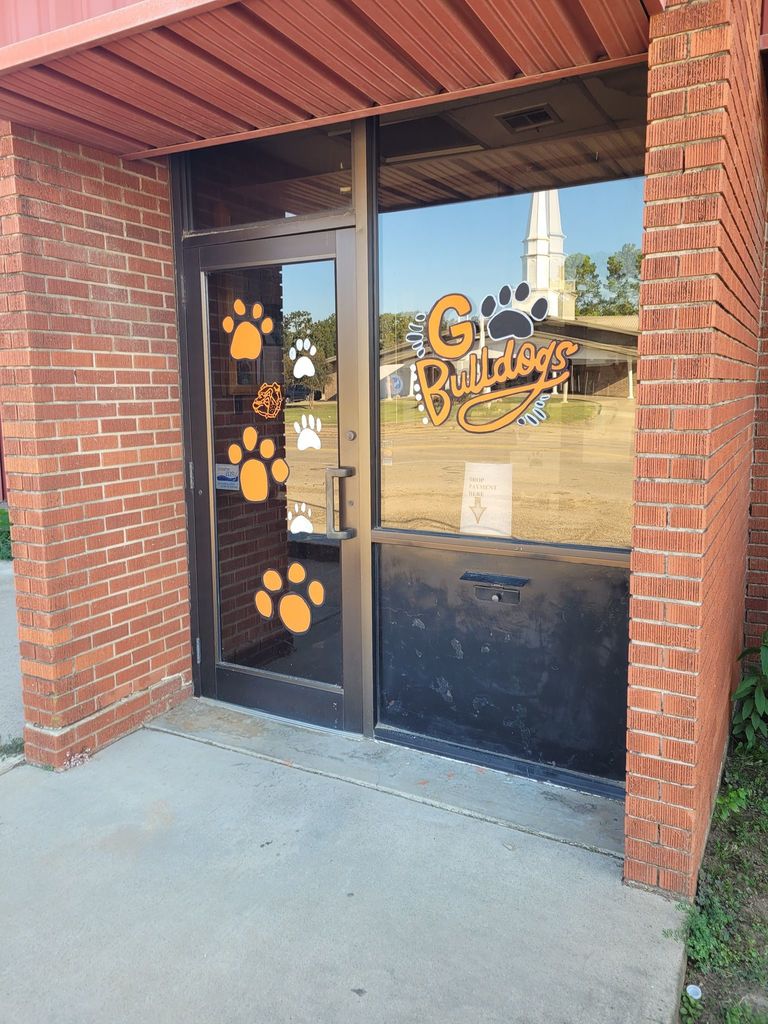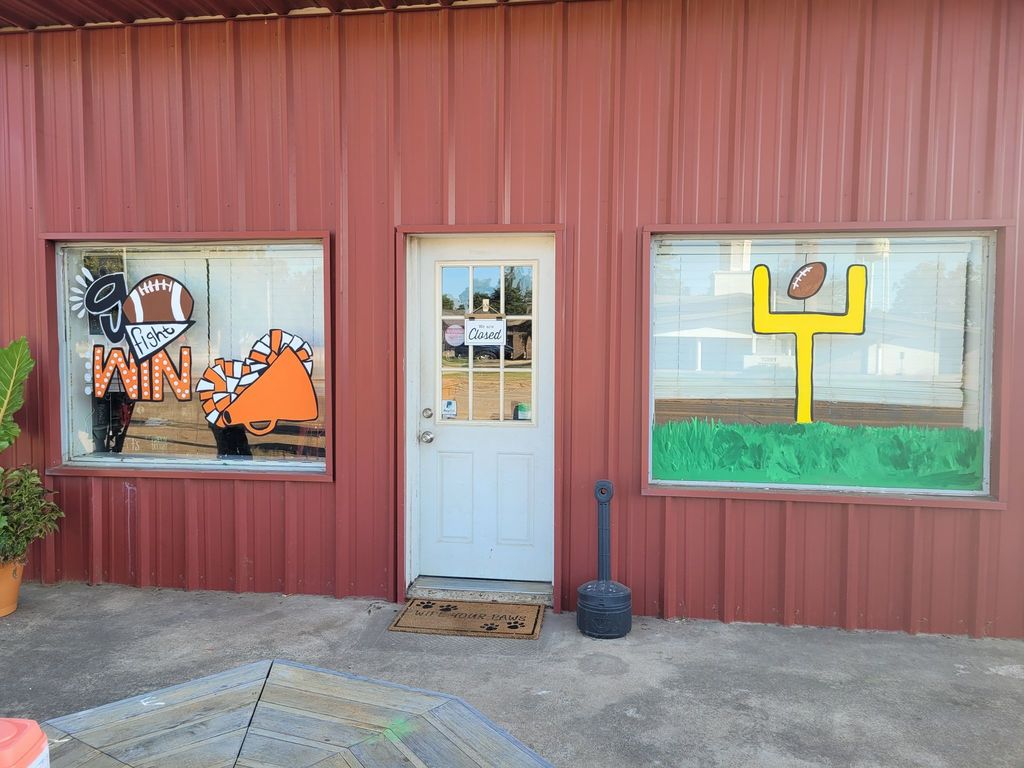 There will be no school on Monday September 5th, 2022 in observance of Labor Day. Classes will resume on Tuesday at regular time. Have a great and safe weekend!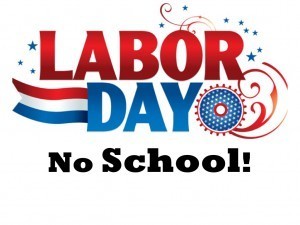 PARENTS AND STUDENTS please take note of the dress code!