Golf will begin Monday, January 10, after school at the practice football field on campus. If you have any questions, please contact Coach Mike Mings.

The Varsity Basketball Games against Battiest scheduled for tonight, Jan 4 has been cancelled and rescheduled for February 4, 2022.

The Valliant Middle School would like to provide an opportunity for our middle school students to give to others in need. We are going to pack shoe boxes for families in our community this Christmas. Our goal is to provide shoe boxes for 50 boys and 50 girls in our community. The middle school class that donates the most items will be rewarded with a pizza party! Thank you in advance for your support and generosity! We will need empty shoe boxes donated for this community project. Also, we will accept donations of the following items to fill the shoe boxes: • shampoo & conditioner • deodorant • toothbrushes & toothpaste • hairbrushes & hair accessories • make-up products • body wash • perfume/cologne

Choctaw Nation and the McCurtain Co. Health Dept will be at our school on Monday, Nov. 8th to provide Flu Vaccinations free of charge to students and staff. Flu shot forms were sent home Thursday and must be returned by Monday morning (tomorrow). If you have any questions, feel free to call the school nurse at 580-933-7248.

*CORRECTION on the Valliant Middle School Boys Bracket for Friday, 11/5. The championship game for the boys will start at 7pm and NOT 8pm. Sorry for this error.

The Valliant Middle School Basketball Tournament continues today with games starting at 4pm. Adult admission is $3 and student admission is $2. We hope to see you all there!

The Valliant Middle School Basketball Tournament begins today, Nov. 2, at 10AM. Adult admission is $3 and student admission is $2. Hope to see you there!

Valliant Middle School Basketball Tournament Nov. 2-5, 2021. Brackets attached.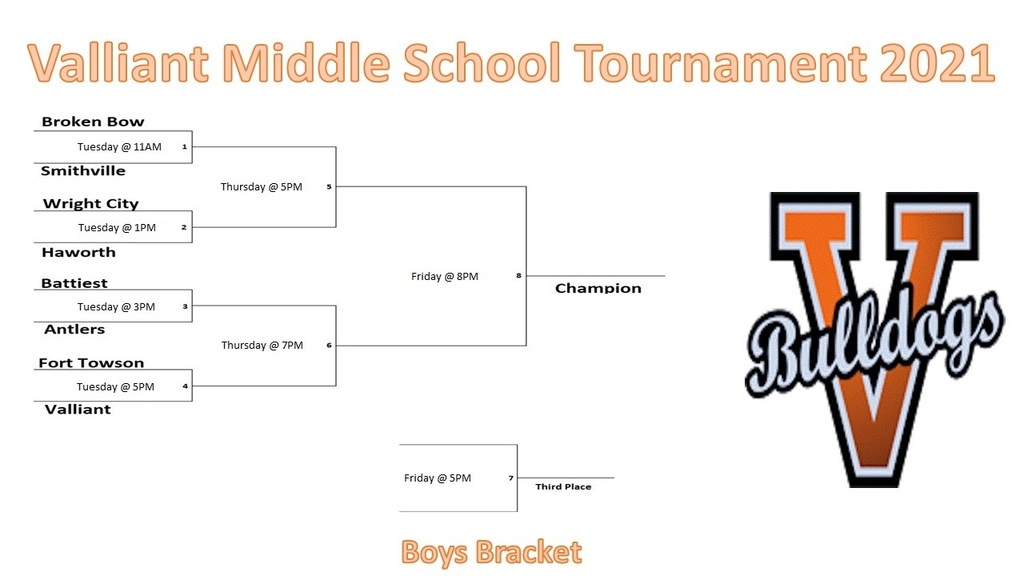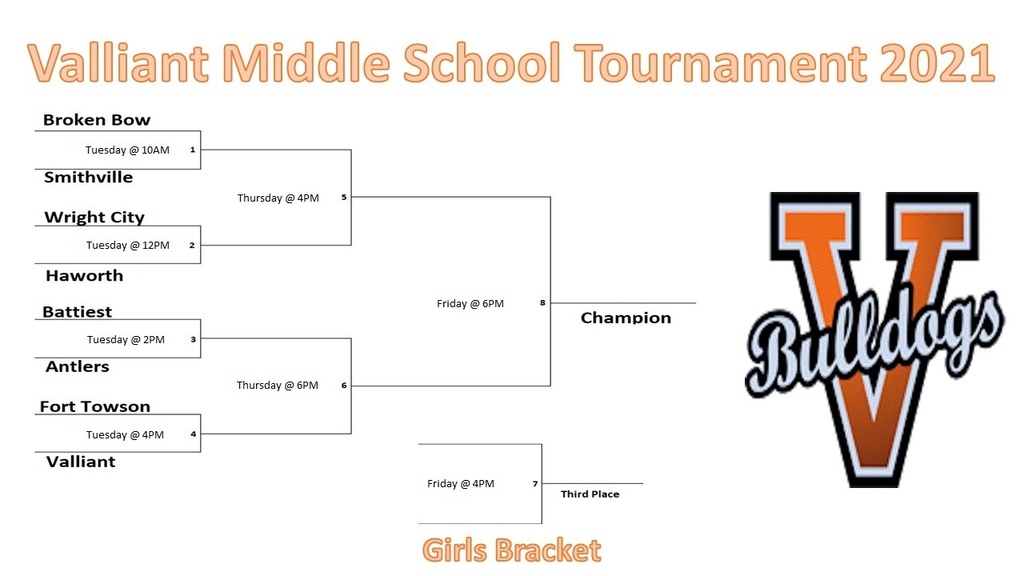 Middle School Tournament Brackets November 2-5, 2021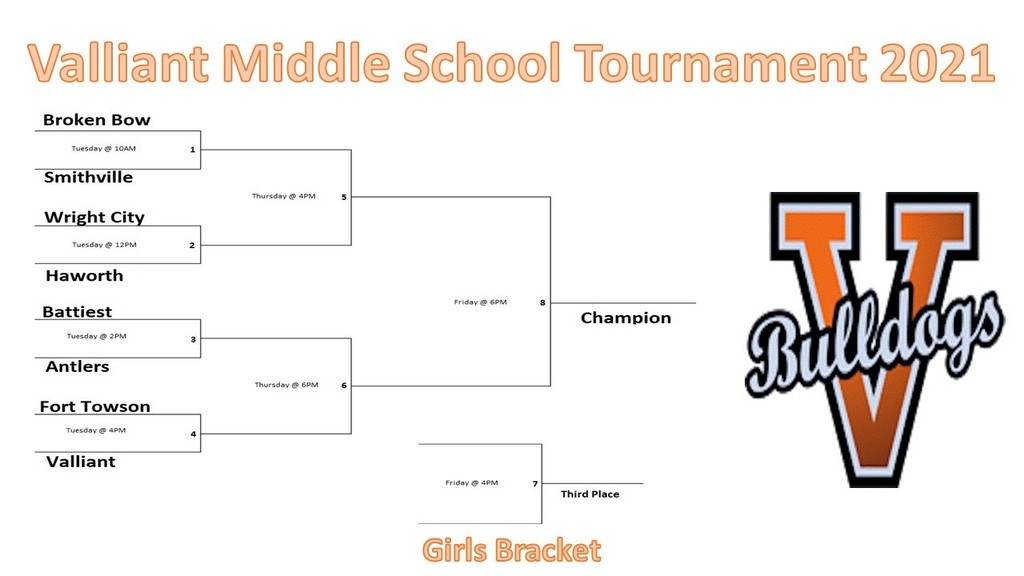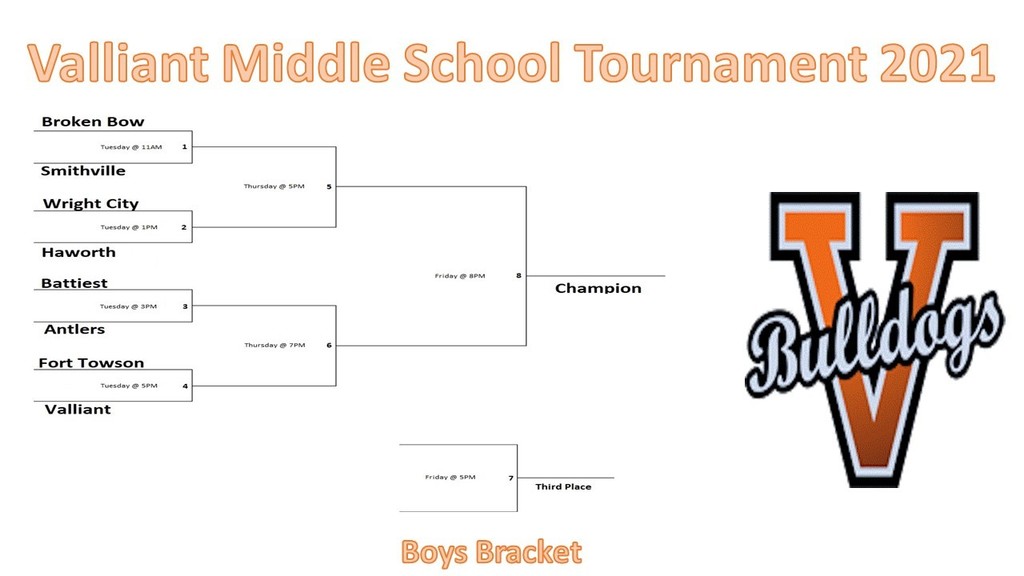 Red Ribbon Week Activities are as follows: Monday- "Red"-y To Live a Drug-Free Life (Wear Red) Tuesday- I'm Too BRIGHT FOR DRUGS (Wear Bright Colors) Wednesday- Our School Is Drug Free (Wear School Colors) Thursday- Say BOO to Drugs! (Wear Halloween Costumes)

The 6th grade basketball game against Broken Bow that was scheduled for today, October 25, has been cancelled.

Flu Shots that were scheduled for today have been moved to Nov. 8th.

Please check with your child today for info. on immunizations that your child needs. THIS IS NOT FOR THE COVID VACCINE. These are for regular immunizations that are required for school. Please return the forms tomorrow morning, (Tuesday, Sept. 28th). Immunizations are scheduled for tomorrow.

Happy Monday Bulldogs🐾 We hope you had a great weekend! We are starting off strong in the middle school with Mrs. Young's math class. The students are using Skittles to practice fractions, percentages, and decimals! The most colorful math lesson of the year- way to go! #WeAreValliant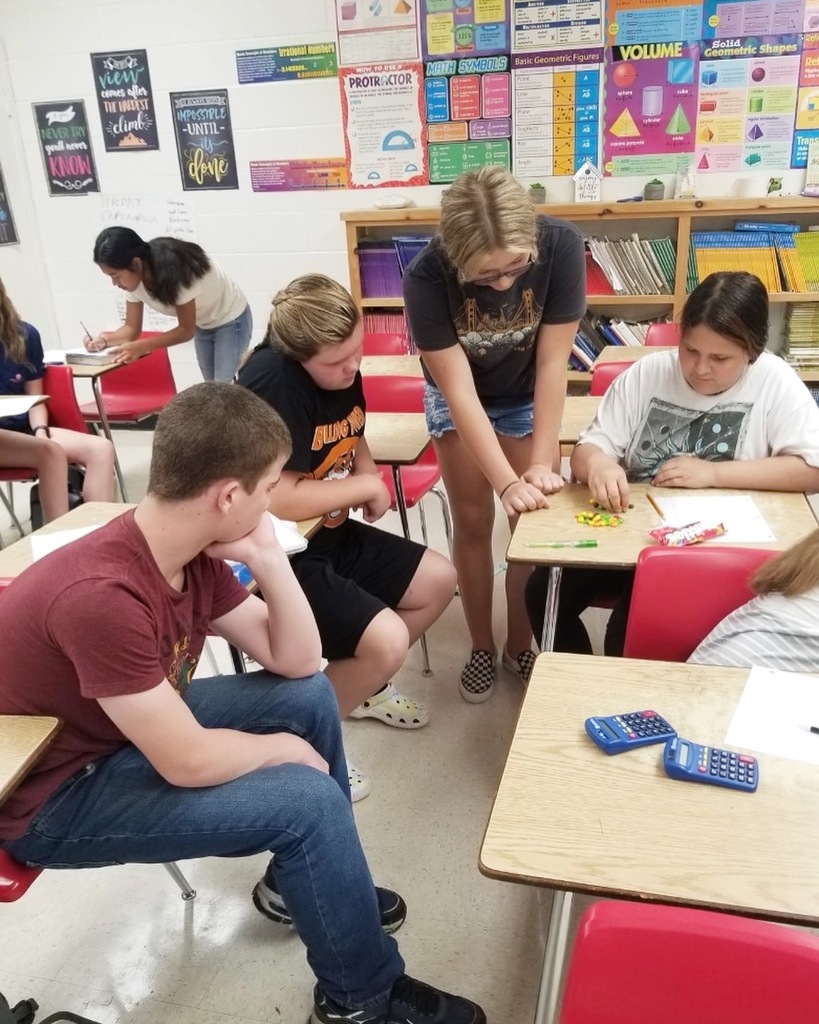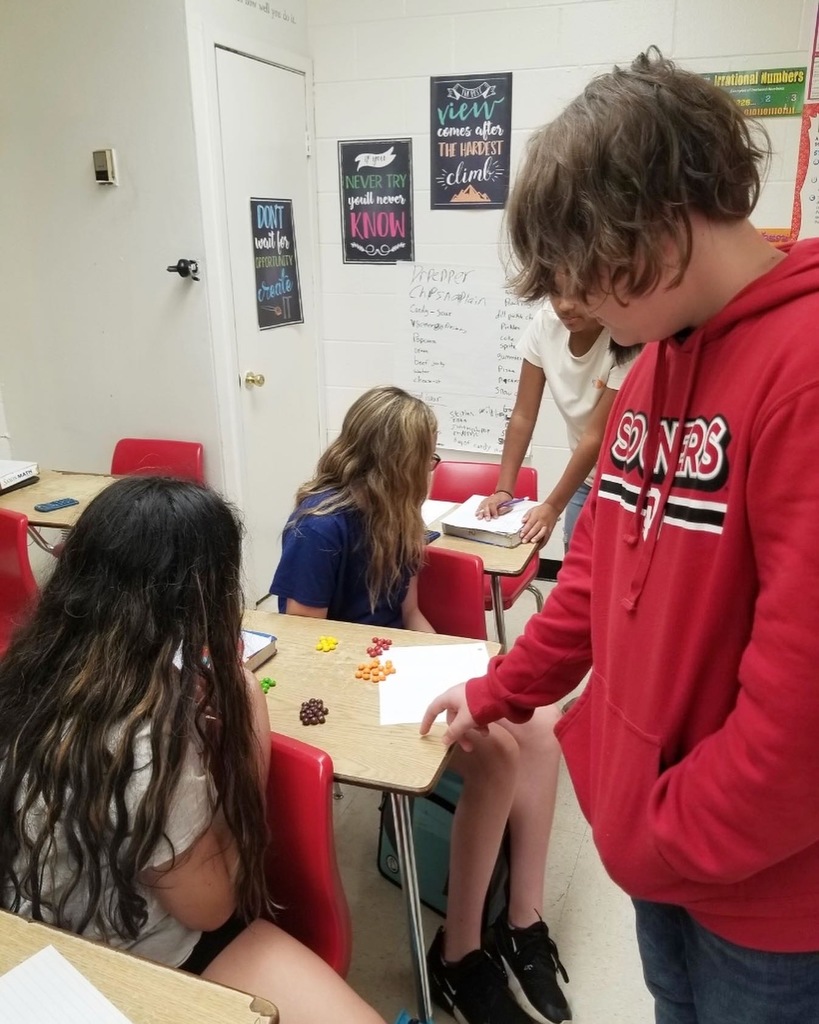 The annual JOM/Title VI meeting will be held Wednesday, Sept 29th, 2021 at 5:00 p.m. in the Valliant Media Center to review and update by-laws, set calendar for upcoming school year and elect new officers. All JOM students and parents/guardians are encouraged to attend. For more information contact Linda Coffman at 580-933-7232.

Reminder - There will be a community meeting concerning tomorrows bond election this afternoon at 6:30 in the auditorium. Our McCurtain County Treasurer , Brad Box, will also be in attendance to answer any questions regarding taxes.

Early voting starts today! You can vote early today and tomorrow at the McCurtain County Election Office until 6:00 pm.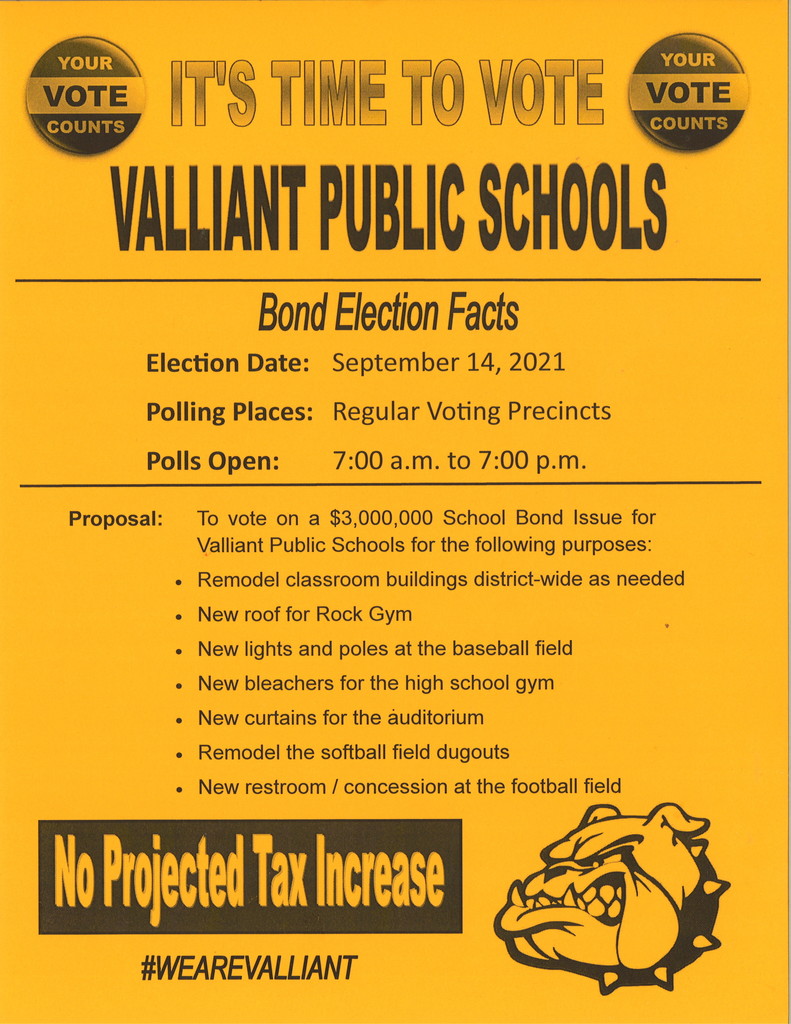 The McCurtain County Health Department will be back on campus today from 9am-11am for students over 12 and staff that are wanting their 1st or 2nd dose of the COVID vaccine. A parent must be with the student in order for the child to be vaccinated.

The JH Football game scheduled for Thursday, Sept 8 has been cancelled due to Foreman Team in quarantined.

Practice makes perfect! Mrs. Ensley's second grade class is doing just that. They are working on their addition facts with their brand new window dividers. Keep up the great work, Bulldogs! #WeAreValliant