Parents and Guardians, please check with your child today to see if they have information regarding immunizations that your child needs. If you have this information, please return the forms to school this week. Immunizations will be provided on Monday, Sept. 17.

Join us at 5:30 on Friday in the visitor parking lot at Idabel Warrior Stadium for the first ever, "Bulldog Rally on the Road." Join us for food and fun and even a Pep Rally before the game. Wear your Bulldog gear and get there early and show your support for our Bulldogs.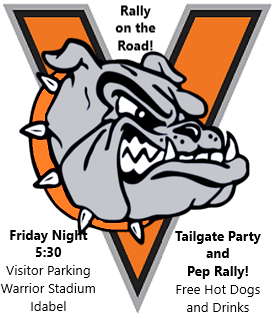 On Monday, September 10, we will be making some changes to the bus routes that will affect Buses 2, 3, and 11. The routes will go back to more of a traditional route as Bus 3 will be resumed. This is being done to allow our kids on these routes to spend less total time on the bus. We will be sending information home over the next few days with bus riders on the affected routes. Please look for information and maps concerning this change. For more information, please contact Mr. Abbott at (580) 743-6787.

It's a Great Day to be a Bulldog! And btw, Monday will be a great day too, because there is NO SCHOOL! Football on Friday as the Bulldogs host the Greenhill Hornets at 7:00 pm. On Monday, the Valliant Lady Dawgs host Wilburton at 4:00 pm. Be there and #liVeorange!

On this day, August 28, our KIDS won a huge victory, as the voters in the Valliant Public School District chose to support our children with the approval of a bond to purchase safe and reliable buses. We at the school make a solemn promise to our patrons regardless of how they voted, that we will do our best to be good stewards of all our resources. More importantly, we will fight for our children every time they deserve better. Thank you to all who supported our kids and to all who worked hard in that effort. It truly is "A Great Day to be a Bulldog!" Craig Wall, Supt.

Election Day in Oklahoma. Polls open for 2 1/2 more hours. Don't forget to Vote! Our kids are worth it!

Senior Slide Show Mrs. Citty needs pictures for the Senior slide show! Two Baby pictures and any other pictures you would like to share. Put your name on the back of all pictures. Put them in an envelop or ziplock baggie. Pictures will be returned as soon as they are scanned.

Today is Election Day! Don't forget to Vote! Our kids are worth it!

Don't forget to Vote! Valliant Schools Transportation Bond will be on the Ballot, Tuesday! We need new buses. Your children are worth it!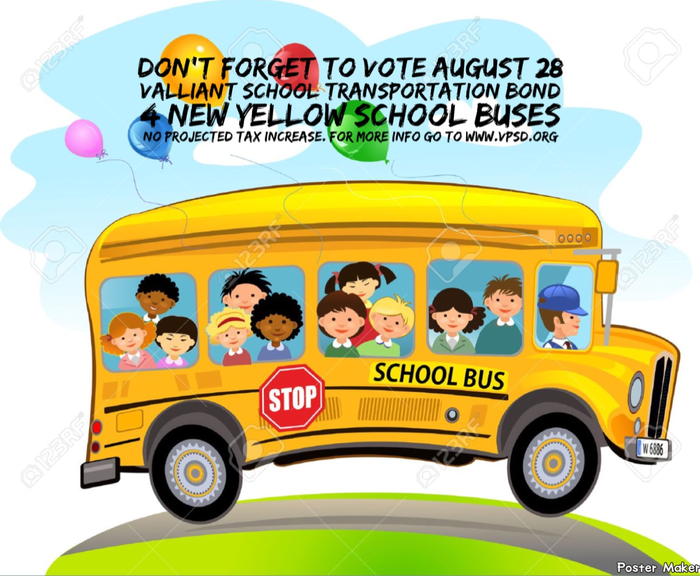 Don't forget to Vote! Valliant Schools Transportation Bond will be on the Ballot, Tuesday! We need new buses. Your children are worth it!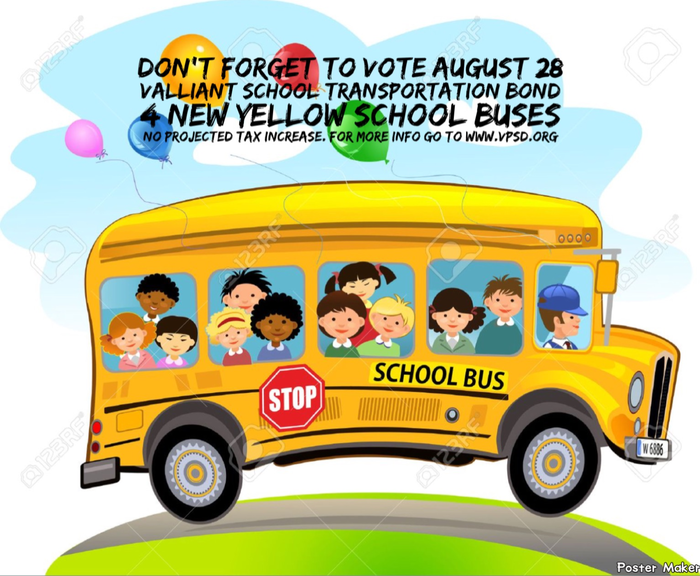 Community Meeting at Valliant High School Safe Room at 6:30pm on Monday, August 27th. This will be your last chance to hear all the information about taxes, leases, and why we NEED buses. Our kids deserve to ride on safe and reliable buses. Please join us.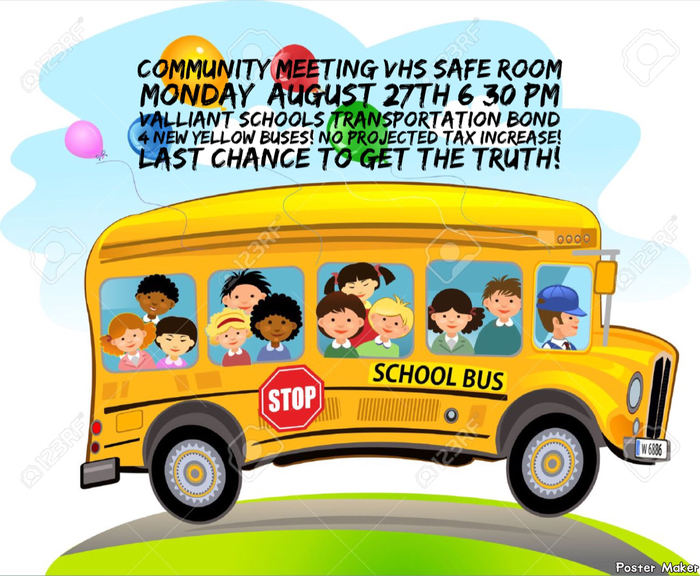 Pink T-Shirt Week! The order forms with money will need to be turned in by September 6th. The shirts will be $15 and all proceeds will go to The Stephenson Cancer Center in OKC.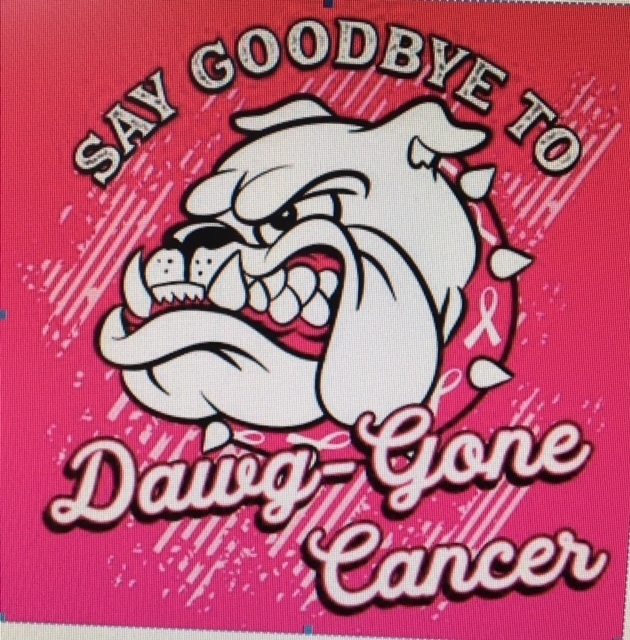 Congratulations to the Valliant Lady Dawgs for being runner up champions in the Valliant tournament.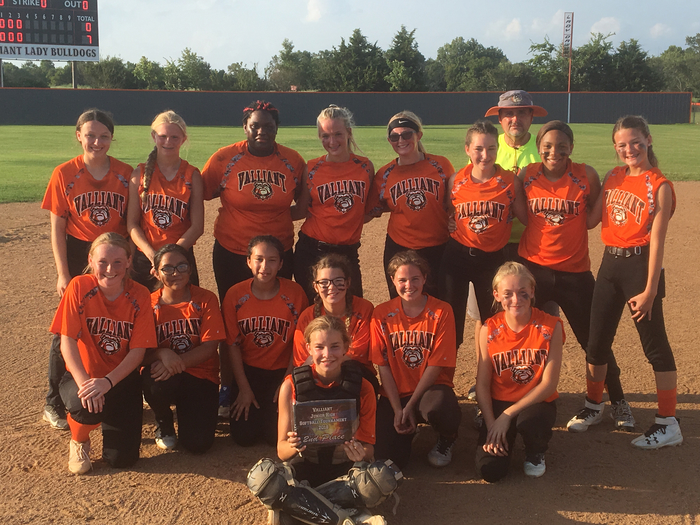 Come join us in Rufe on Tuesday, August 21st at 6:30 pm to learn about the upcoming Bond Election for Valliant Public Schools. We will be at the Rufe Community Center. Come get your questions answered and learn the truth about leasing, election costs, taxes, and why the school needs buses. Our kids are worth it.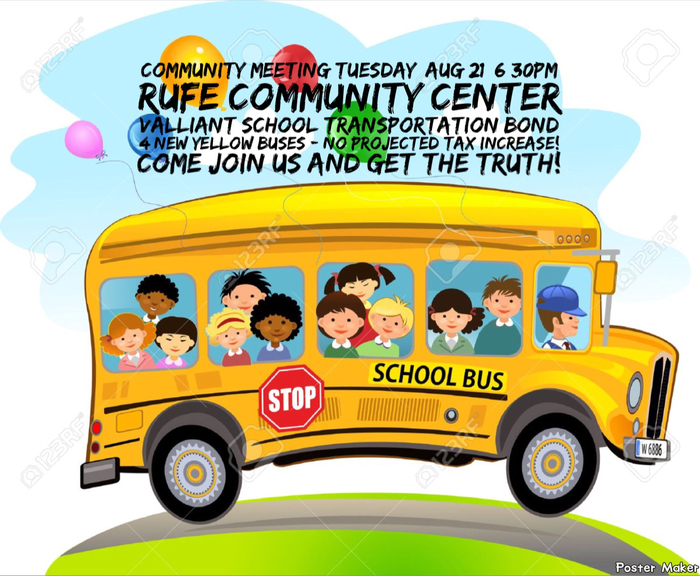 Middle School cheerleaders teaming up to raise cancer awareness.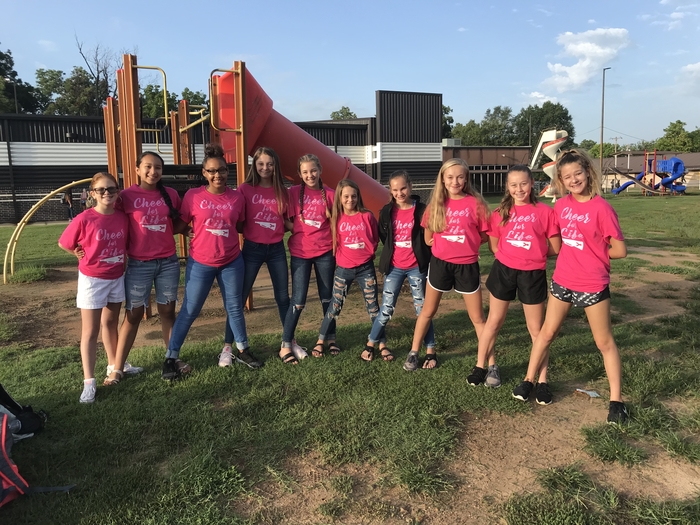 Don't forget the community meeting in Millerton on Thursday night in the Community Building at 6:30. We will be addressing issues like Leasing vs. Purchasing. We always want to make the best use of your tax money. Leasing buses is very costly and every dime would have to be taken from money dedicated to providing educational services for the kids. We are not asking because we want new buses. We are asking because we need new buses. Join us in Millerton on Thursday night.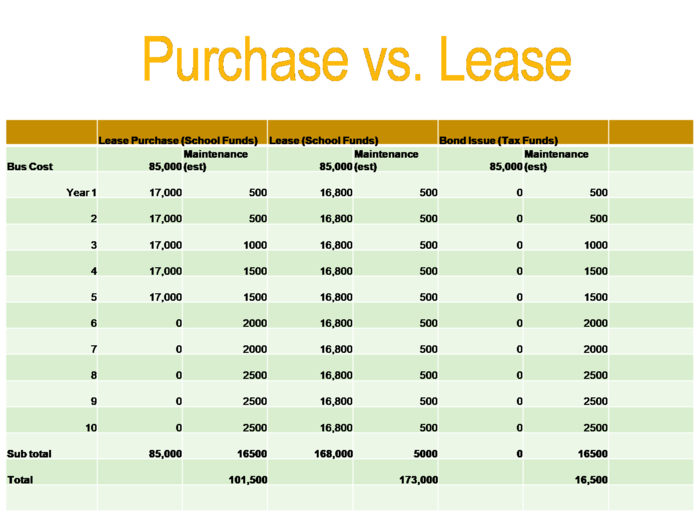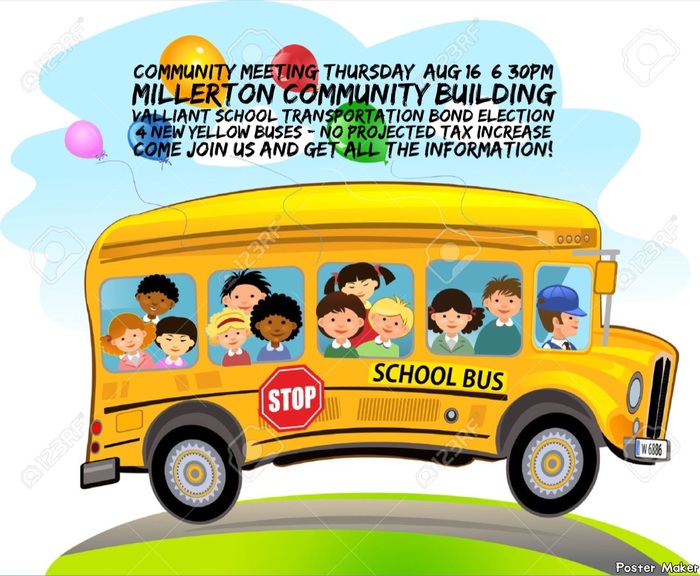 Millerton Community Meeting! Thursday Night, Aug 16, Millerton Community Building, 6:30 pm. Please come and get all the information on the Valliant Transportation Bond Issue. If you need additional information, check out the Fact Sheet under Documents at
www.vpsd.org
. Please Share!

The storms on Friday left their mark at the Lady Dawg Softball Field. The wind blew down the fence along the right field line. After the Orange and Black Scrimmage this morning, the Bulldog Football Team used some of their skills to put things back together for the Softballers. These "Men at Work" are showing us all how to #liVeorange. It's a Great Day to be a Bulldog.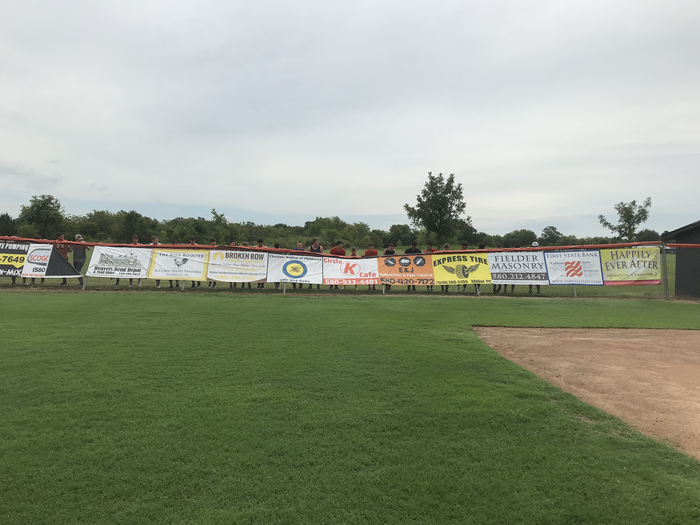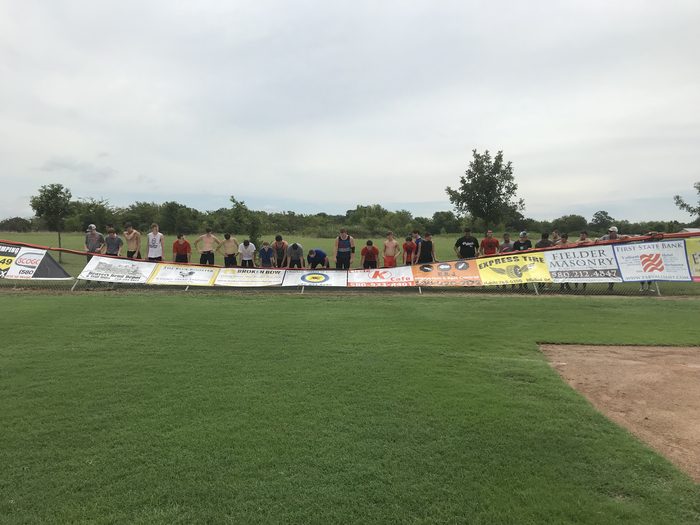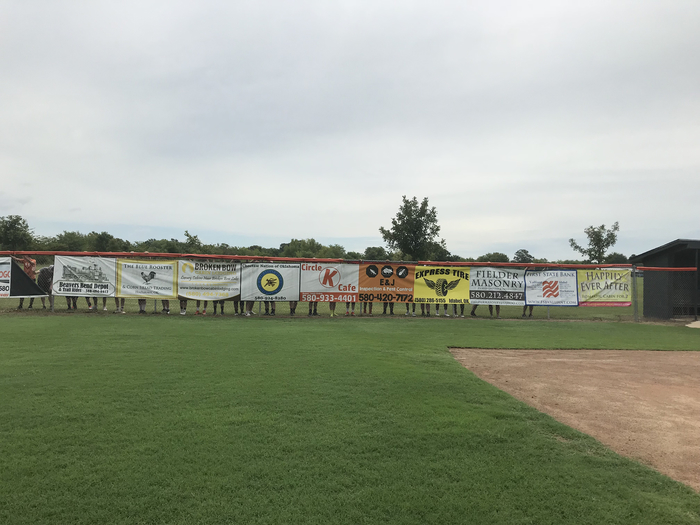 The Valliant Board of Education will be having three Special Meetings to provide you with information concerning the Bond Election scheduled for August 28. We hope you will be able to join us at one or more of the meetings. The meetings are scheduled for 6:30 pm and will be held Thursday, August 16 at the Millerton Community Center, Tuesday, August 21 at the Rufe Community Building, and on Monday, August 27 in the Saferoom at Valliant High School. We are looking forward to seeing you there.

If you live in the Millerton area, we hope you'll join us at 6:30 pm on Thursday, August 16 for a Community Meeting at the Millerton Community Building. We will be discussing the Valliant School Transportation Bond. If you have questions or just need more information, we hope you can attend. The election is on August 28 and all registered voters in the Valliant School district are eligible to vote. For more information, check out the Fact Sheet under Documents at
www.vpsd.org
.